I made the
FrontBurner Blogroll
today. Many thanks to
Sam M.
for the nod. It also provided me with a much-needed gentle nudge to blog more often. There's some funny that's been languishing in my head and no matter how much I drink, it still desperately tries to float to the surface and unleash itself upon the internets.
Those of you with jacuzzi tubs (and DEAR GOD, I WISH I WAS ONE OF YOUR BRETHREN) may have noticed something odd going on with the water supply in Dallas. It's crimson and appears to actually be the blood of one million virgins. Well, you're correct. You may have heard that the Dallas Mavericks recently beat the Golden State Warriors in a basketball game. I have to qualify that it was a basketball game since I was pretty sure the only way I would ever get to type the phrase "the Mavericks beat Golden State" would be when the entire Mavs starting lineup finally snapped and charged at Golden State with crowbars in a last ditch Nancy Kerrigan/Tonya Harding-like attempt to cripple their foes.
But bearing in mind that the Mavericks have managed to beat Golden State, we must contend with the sad (for some) fact that said victory almost certainly means that the apocalypse is near and the world will be ending before we can all get 10 stamps on our Quizno's Sub Club card.
Let me illustrate my point:
The First Seal - Religious Deception and Persecution
CHECK!
The Second Seal - War
DONE!
The Third Seal - Famine
IT'S THE FAREWELL TOUR, FOLKS. IF YOU DON'T BUY THESE AND EAT THESE, MCDONALD'S WILL NOT EVER MAKE ONE FOR YOU EVER AGAIN.
The Fourth Seal - Pestilence
LOOKING AT THIS BILL AND IMAGINING WHAT THIS SHOW WOULD SOUND LIKE AND WHAT KIND OF PEOPLE WOULD BE AT THIS SHOW IS AKIN TO ME IMAGINING WHAT IT WOULD BE LIKE TO HAVE MY BODY SLOWLY, OVER THE COURSE OF A FEW DAYS, PRESSED INTO A McRIB AND EATEN BY SLOBBERING RENAISSANCE FAIR WORKERS.
The Fifth Seal - Tribulation and Martyrdom
I REALLY CAN'T BEGIN TO EXPLAIN THE CHERRY PIT SITUATION (AKA "GROSS PEOPLE NEED GROUP SEX TOO") BUT IF YOU ARE REPRESENTING A SEXY SWINGERS CLUB AND YOU ARE THE OWNER AND YOU GO TO CITY HALL TO FIGHT FOR YOUR RIGHT TO BANG FAT WOMEN WITH TWEETY BIRD TATOOS ON THEIR CANKLES, PLEASE BE "CAMERA READY". TRY TO AVOID HAVING OPEN, OOZING SORES ON YOUR FACE. MAYBE LEAVE YOUR MORBIDLY OBESE WIFE BACK AT THE PUSSY PIT (NOT KIDDING, IT EXISTS). OR MAYBE TELL HER TO TRY TO PUT ON A SHIRT THAT DOESN'T HAVE A HUGE MR. PIBB STAIN DOWN THE FRONT. I AM ALL FOR THEIR RIGHT TO HAVE SWINGING GROUP SWINGER FUN. BUT THE SIGHT OF THOSE TWO COMBINED WITH THE IDEA OF THE HUNGRY-MAN-ONE-POUNDER-COUNTRY-FRIED-STEAK-DINNER-FUELED ORGY THEY HAD ON THE CALENDAR MAKES ME WANT TO HANG UP MY GIRL PARTS AND CALL IT A DAY.
The Seventh Seal
FEEL FREE TO TAKE YOUR PICK: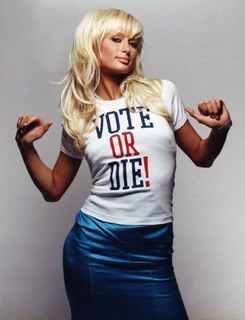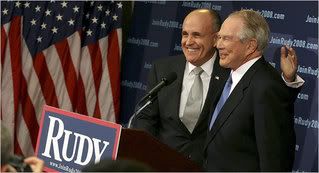 special thanks to dailybiblestudies.com for providing me a list of the seven signs of the apocalypse. i was raised episcopal therefore i have no idea what's in the bible except for the stuff about babies in baskets and something about living inside a whale. i would hyperlink dailybiblestudies.com but they're pretty sure the world's end is nigh so hit counts is probably the least of their concerns right now.