Alright, I can take it no longer. My friend George and I had a conversation about this a few months ago. George is from Dallas and is a Mavs fan living in LA. I mentioned that it was interesting to see Mavs fans at every road game but that national sportscasters, pundits and writers still considered the Mavs to be a joke. George said that he actually thought that for the first time when you live in another city and like the Mavs, no one laughs at you.
It's hard to gauge the general opinion of the Mavs when you live in Dallas because it's a given that everyone in town thinks they are a great team. But watching All-Star weekend reminded me that the nation probably still sees Dallas as a second-tier team because of the lack of "superstars" or people who can jump over objects and/or people while dunking. Dirk and Josh Howard were not given much attention in the All Star game and neither scored many points. Of course the fact that Yao Ming always wins the All-Star vote counts but doesn't score more than a dozen points doesn't seem to come up much. Without getting too cheesy, there is a reason beyond geography that I like the Mavs so much. Because there is no superstar. Nothing turns my stomach more than the showboats like Kobe Bryant and Dwyane Wade who, while they are great players, clearly see themselves as being superior to their teammates.
Which is why Fox Sports "Second Half Prospects" article by Charlie Rosen annoys me to no end. Let's look at their predictions for the Spurs, Mavs and Suns in the last half of the season:
SAN ANTONIO — Don't mistake the team's operating on cruise-control for it having a broken transmission. As long as none of the core players get hurt, they'll all be primed for the second season. And don't discount the important of the reemergence of Francisco Elson or the addition of Melvin Ely. Come the home stretch and the Spurs will be razor-sharp and poised to draw blood.
So the Spurs, who arguably have slumped in the past few weeks and are NINE games behind the Mavs are some sort of sabre-toothed Thundercats of Victory. So short of anyone getting hurt, San Antonio has got this shit in the bag?
PHOENIX — Perhaps Steve Nash's bum shoulder is a blessing in disguise. Besides saving wear and tear on Nash's other body parts, Marcus Banks has been forced to walk (or rather run) in the daylight and discover what he has to do to help Phoenix win. Following the same theme, with the Suns just about locked into the second seed (4.5 games behind Dallas and 4.0 ahead of Utah), perhaps Mike D'Antoni will be moved to limit the playing time of the rest of his starters and develop his bench players. This is imperative if the Suns plan to still be shining brightly in June.
Yeah it's good for the Suns that Nash will get some rest but I hardly think that a nagging shoulder injury is the Suns' key to victory. And Phoenix's bench is about as deep as Nickelback's lyrics but apparently that's also a good thing since it will inspire Mike D'Antoni to maybe try to develop those bench players or something or whatever. So an injury and a shallow bench leads this writer to believe that the Suns may still be "shining brightly in June". Jesus, I'm suprised he didn't just spontaneously start reciting the Pledge of Allegiance.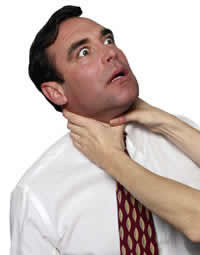 DALLAS — The Mavs' combination of high-powered offense and better-than-average defense is a potent parlay — especially with the addition of Devean George's lock-down perimeter defense. The only ifs in their championship aspirations are the clutch-time abilities of Dirk Nowitzki, Jason Terry, Josh Howard, Devin Harris and Jerry Stackhouse. That's why one of the Mavs' greatest fears is the possibility of facing the Spurs to open the post-season. There are too many variables that have to come out rock-steady for the Mavs to have a lock on a berth in the conference finals.
The only "if" is that Nowitzki, Terry, Howard, Harris AND Stackhouse haven't proven that they won't just crumple into a mound of ineffective idiots and run off the court crying? That's a pretty big "if" to apply to the team with the #1 record in the NBA and currently in the top 10 all time NBA mid-season records. And heaven help us if we have to play San Antonio in the first round. I mean, we've beat them every time we've played them this season. But they are going to cut us into little pieces with their razor-sharp blood drawing powers of basketball if this writer is to believed.
Just one more thing that makes me believe that the days of the Mavs getting respect are not here just yet. I sometimes wonder if a ring would change anything.